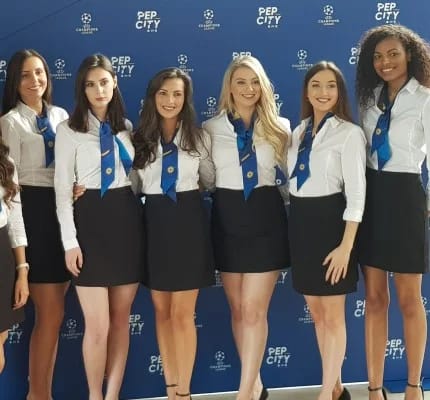 When you attend an event, whether it's a high-profile corporate conference, a glamorous wedding, or a cultural festival, what often leaves a lasting impression is not just the grandeur of the venue or the agenda but the warmth and elegance of the hostess welcoming you. Hostesses play a vital role in setting the tone of an event. In this blog, we'll delve into the significance of hostesses for events in Delhi and how they bring an element of welcoming elegance to any occasion.
Hostesses, often referred to as event hostesses or greeters, are individuals tasked with ensuring that guests feel welcome, comfortable, and informed at an event. Their roles encompass a wide array of responsibilities, making them the first point of contact for attendees.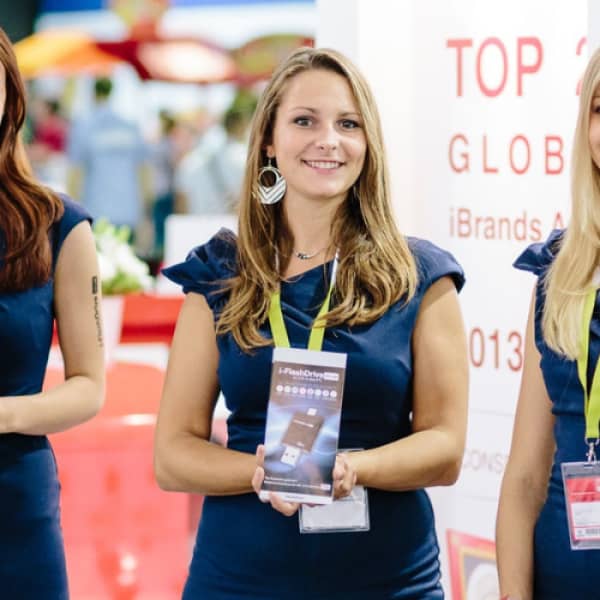 Key Responsibilities of a Hostess
Welcoming Guests: A hostess's primary duty is to warmly welcome guests, offering a friendly face as they arrive at the event.
Information Sharing: Hostesses provide essential event information, including schedules, agendas, and venue details, ensuring that guests are well-informed.
Assistance: They assist guests in finding their way around the venue, locating facilities, and answering queries.
Crowd Control: At larger events, hostesses help manage crowds, ensuring that check-in and entry processes run smoothly.
Elegance and Decorum: Hostesses embody elegance, maintaining a professional and poised appearance throughout the event.
Multilingual Skills: In multicultural settings, hostesses with proficiency in multiple languages are a valuable asset for communicating with diverse attendees.
The Impact of Hostesses on an Event:
First Impressions: Hostesses are often the first point of contact for event attendees, and their welcoming demeanor sets the tone for the entire occasion.
Warmth and Comfort: The presence of friendly hostesses creates a sense of comfort and reassurance for guests, making them feel at ease.
Information Dissemination: Hostesses ensure that attendees have all the information they need, reducing confusion and enhancing the overall experience.
Crowd Management: At larger events, hostesses help manage the flow of guests, preventing congestion and ensuring that entry and check-in processes run smoothly.
Elegance and Professionalism: Hostesses add an element of elegance and professionalism to any event, contributing to a polished and refined atmosphere.
Hostesses are versatile and can be tailored to different types of occasions, including
Corporate Events: At business conferences, product launches, or trade shows, hostesses convey a professional image and assist with attendee registration and information dissemination.
Weddings: Hostesses in weddings offer a warm welcome to guests, assist in seating arrangements, and ensure that everyone is comfortable and informed.
Cultural Festivals: For cultural events and festivals, hostesses contribute to the overall atmosphere of celebration and offer guidance to attendees.
Exhibitions: In exhibitions, hostesses provide information about the showcased products or services, helping attendees make informed decisions.
Manpower for Memorable Events in Delhi: We Make It Happen
Hostesses are just one facet of the broader spectrum of event manpower. When it comes to creating memorable events, an efficient and well-trained event workforce is key. From hostesses who warmly greet guests to logistics coordinators, security personnel, and technology experts, every role plays a crucial part in ensuring the success of an event.
The Significance of Manpower for Events
Coordination: Event manpower ensures that all aspects of an event, from venue setup to technology integration, run smoothly and cohesively.
Safety: Trained security personnel help maintain order and ensure the safety of attendees, which is paramount for any event's success.
Efficiency: Logistics coordinators ensure that equipment, decorations, and supplies are in the right place at the right time.
Technology Integration: Technological experts handle event registration, ticketing, live streaming, and any digital aspects of the event.
Personalized Services: For events that require a personal touch, such as weddings, hostesses and event coordinators make sure that every guest feels valued and comfortable.
The Significance of Hostesses and Event Manpower in Delhi
Hostesses for events in Delhi are warm and elegant face that greets guests and set the tone for the occasion. Their presence is an essential element in creating a welcoming atmosphere. Whether you're organizing a corporate event, a wedding, or a cultural festival, hostesses contribute to the overall success and guest experience. Additionally, event manpower, including hostesses, logistics coordinators, security personnel, and technological experts, ensures that all aspects of your event are well-coordinated, safe, and efficient. Together, they play a pivotal role in making events not just memorable but also seamlessly executed. So, when you next attend an event in Delhi, take a moment to appreciate the hostess's role in enhancing your overall experience. For daily paid event jobs in Delhi, hostesses for events, and skilled manpower for events in Delhi, these professionals can make your event truly special.
event planner in delhi | event manpower agency | event manpower agency in bangalore | event manpower in delhi | daily paid event jobs in delhi | hostess for events | manpower for events | manpower for events in bangalore | wedding event jobs | event management companies in delhi – event management – wedding planner in delhi – btl activities – corporate event management