Do you want to make your events livelier and more entertaining? Look no further, our entertainment event management services in Delhi- NCR are the best. From celebrities, DJs, artists, choreographers, folk singers, guest speakers, comedians, bands, or other entertainers, we provide the best-suited entertainment for you and your guests and make your event the talk of the town.
To keep your audience hooked till the end, performers like dancers, DJs, VJs, standup comics, circus acts, and flash mobs can work wonders. Whether it is an intimate wedding or a corporate event, Floodlightz Media Solutions is the leading entertainment event management services provider in Delhi-NCR. Our creative and expert event management team can provide you with creative ideas to add entertainment to your event and make it memorable for you and your guests.
We also provide props and artist services, including Russian dancers, belly dancers and tribal fusion dancers who are classically trained to present avant-garde and ethereal performances to entertain your guests. Their awe-inspiring and jaw-dropping performances can provide you with an edge above the rest of your competitors.
You can rely on us for the best entertainment event management services in Delhi-NCR, India as our team will work according to your brief and turn your dream event into reality in a cost-effective manner.
Here are the entertainment event services offered by Floodlightz Media Solutions: 
Russian Belly Dancers for events

: Enthralling performances by authentic

Russian belly dancers in Delhi

can create a mesmerizing environment for your event and captivate your audience throughout the show. You can hire our professional belly dancers for grand celebrations, corporate events, award shows, and other significant events. Our

Russian belly dancers

use a variety of props such as smoke, wings, lights, and fire to enhance their performance and leave your audience speechless.

Tribal Fusion Dancers

: A fusion of tribal belly dance and cabaret belly dance, this is a western dance performance suitable for all sorts of events, be it a corporate event or an intimate birthday party. Our professional

tribal fusion dancers in Delhi

are highly trained in reading the room and will hook your audience with their astonishing dance performance.

Dancers for Weddings

: Turn your wedding into a festive event with our wedding

dancers for weddings in Delhi-NCR

. We provide salsa dancers, belly dancers, solo dancers, and folk dancers for all your wedding functions, be it your mehndi, sangeet, or reception.

Stand-up Comedians

: Who doesn't enjoy a good comic show? Hiring a stand-up comedian for any event can fill the room with laughter and lighten the mood of your guests and employees. You can organise a

stand-up comedy show in Delhi

for your clients and employees to relax and enjoy the event. We can provide various top-notch comedians whose performances can engage your audience and make them laugh throughout the show.

Dance Troupes

: our professional dance troupes are known for their breathtaking performances. You can hire our

dance troupes in Delhi

for various corporate events, birthday parties, weddings and award shows.

Musicians and artists

: Music has the ability to touch every soul and make your audience groove. We provide world-class musicians and artists who are trained in classical, western, and folk singing. You can hire our professional

musicians and artists in Delhi-NCR

for various corporate and intimate events.

Live Bands

: We organise and manage

live bands in Delhi

for various shows and events. We have collaborations with national and international emerging and professional musicians and artists who can put forward stunning performances for your audience.

Folk Dancers: Floodlightz Media Solutions

provides a wide range of folk dancers from all over the country. Our dancers are trained in bhangra, Bharatanatyam, garbha, bihu, and many other folk dances. Our fo

lk dancers in Delhi are

highly demanded for various national and international events.

Celebrities:

Having celebrities perform at your event can be a cherry on the cake. Celebrities are the most influential personalities all over the world. We can organise and manage

celebrities in Delhi-NCR

for various events such as product launches, brand performances and more.

Flash Mobs

: If you're looking to grab the attention of a large audience in a public place and create brand awareness,

flash mobs in Delhi

are ideal for doing so. You can hire our flash mob team to create brand awareness with entertainment, satire, and a social message.

DJs & Dholis:

For energetic DJ and Dhol performances, you can hire our professional

DJs and Dholis in Delhi-NCR

. We have collaborated with the best national and international DJs and professional dholis who can add life to your party and make it the talk of the town.

Percussionist

: A percussionist will astound your audience with their incredible ability to play multiple instruments. Our professional and experienced

percussionists in Delhi- NCR

are best in mixing electronic music; psychedelic, hip hop, dub step, trance, jazz, retro, techno, electronic dhol, electronic tablas, Djembi, thunder pipe, congo, dufli, and more. They are ideal for corporate parties, annual award shows, MNC programs, and other events.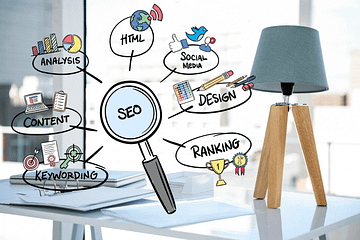 You are out of business, if you are not available on Search! Get Googled with Best SEO Services in Delhi In the
Want to elevate your brand with social engagement? Connect now with best Digital Marketing agency in Delhi NCR  In today's digital age,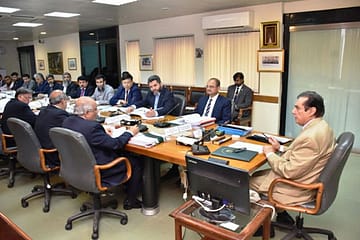 Escalating PR game of your brand by understanding targeted audience In the world of business and marketing, it's no secret that effective