PR Agency, PR Consultant or as generally spoken, public relations is the ultimate weapon which has been used by many business tycoons to smoother their journey from almost nothing to everything. Public relation is a way by which companies or even individuals build up their reputations in their respective worlds. While one may think that advertising is what drives brand, FMS, the best PR company in Delhi, knows that public relation company always comes first as PR Agency in Delhi. Brands are driven by public relations and sustained through advertisements. The limelight of a brand is necessary but creating a well-known positive reputation for a brand is the "real work". Limelight, print works, and other things are the results of real work. FMS, Public Relation agency , tries to communicate your idea to all target audience so that they purchase and get deeply interested in your brand. By doing PR services, we make sure that we are not breaking any trust of the audience or luring them into something which is not there.
While we promote your brand in public, we make them visualize the benefits they can extract. We at FMS plans the best public relation strategy which includes:
Knowing the target audience: We do our research on ideal consumer groups
Setting goals: We think what we want to achieve for brand
Developing a message: We create structured content across media coverage to reach a wider target audience
Studying the competition: We study the competition and get ahead of them
Staying consistent: We stay consistent in the marketing world to be in the pace
Google Rank Content: Online PR content can help you rank higher in search results by providing high quality Google Rank Content.
In today's world where there is a whole heap of competition, each and every organization strives to be the top while maintaining the best brand image there can be. Public relation is nothing but adequate efforts to put the brand in the best light and this is why PR services has become the need of the hour for all companies that exist and want to exist in the future.
Public relation is no rocket science but it sure does need strategic planning if one wants to be the best at it. Without public relation planning, no company will ever sustain in the article. Nikhil Kapoor, Founder of Floodlightz Media Solution, the best Public Relations agency, says that nowadays PR is not limited to just media coverage and press releases but it has now widely targeted to bring all platforms at one stage. An extremely successful brand image can be accomplished through events, seminar, and marathons, which is why many companies invest their time and money in organizing and supporting those events. 
PR can benefit the brand in a lot more ways client even imagines. Though PR Consultant needs investment it is an investment worth making. In the past even, companies like Johnson and Johnson, PepsiCo, Cadbury etc. have utilised PR services and media coverage and coped up from many fiascos which almost cost them their entire brand. Investing in public relation make sure that PR professionals study not just the brand but also behavior of the public related to that brand. With FMS, the best PR company in Delhi, you can have many benefits, some are:
A new wave of investors
Increased business
Having high-end talents
More credibility
Media relations is creating brand awareness through the media. It involves spreading information about a brand's policies, mission, and practises in a positive, credible, and consistent manner by directly coordinating with the people responsible for producing the news and features in the mass media. The ultimate goal of using media relations is to get your brand featured in a glowing, positive and cost-effective way.
Why should I use PR instead of advertising?
Since PR involves third parties talking about your brand, it becomes more credible than advertising as people trust brands with which they are familiar through other means than direct promotion. Also, PR spreads awareness and enhances the public persona of a brand, which is not possible with advertising. You stand out better than your competitors and cut through the noise with a perfectly placed article or a news segment in newspapers, magazines, and television. Last but not the least, PR is a more cost-effective technique to spread brand awareness than advertising.
Do PR firms also do reputation management?
Yes, PR firms also do reputation management because the ultimate goal of the service is to spread positive brand awareness, boost online brand authority and create a reliable relationship between businesses and their customers. They use different methods, such as public functions, events, influential blogging, corporate patrons, and more, to spread positive brand awareness.
What are some examples of how your brand or company is utilising media relations?
A brand or a company can host their own award ceremonies, collaborate with other businesses to host social awareness events such as educating kids, spreading awareness about cleanliness and hygiene, and more, and get them published on mass media.
Some of the examples of how you can utilise media relations are:
Make use of press releases to spread your brand name out there and build a place for it in the market. 

Connect to journalists who can talk about your product as a third party because people trust reviews more than advertising, and you will also save some money from spending on advertisements.
You can post guest articles as an anonymous writer in a magazine that has a wider readership of your relevant audience.
It is a cost-effective technique to produce brand awareness.
It involves local and community activities and helps with community engagement.
It helps with lead generation.
Public Relation provides brands with third-party validation and is more credible than advertising.
PR helps to create passive links for brands.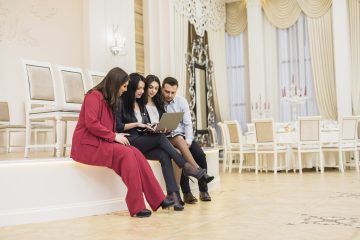 When we step into the world of events, whether it's a grand wedding, a corporate seminar, a music concert, or a community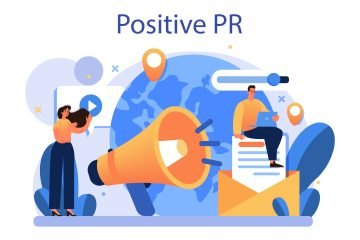 In today's fast-paced digital landscape, establishing a robust online presence is not just a goal but a necessity for business growth. Effective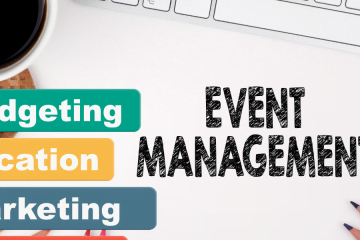 In the bustling metropolis of Delhi, where the heart of India beats with vibrant energy and endless possibilities, the need for impeccable