Event organization and management require skills, expertise, and an artistic mindset as we need to synchronize multiple elements such as theme, decoration, catering, seating arrangement, and security while keeping an eye on our budget. Therefore, to save you from all the stress related to organizing and managing an event, Floodlightz Media Solutions, a leading event management agency in India, is here to provide you with their reliable and trustworthy event management services in Lucknow, Uttar Pradesh. With over 9 years of experience in event management, we have successfully delivered hundreds of grand and close-knit events throughout India.
Our out-of-the-box, innovative, and creative thinking will always keep you a step ahead of your competitors and provide your guests with a lifelong memorable experience. We are experts in both corporate events and intimate parties. So whether you have to host an award show or throw a pool party for your staff or friends, we are here to provide you with an astonishing experience. Our team of experts will take brief instructions from you and put their creativity into turning your ideas into reality.
Our event management services in Lucknow, Uttar Pradesh, include all the logistics, legal, security, catering, decoration, and venue arrangements, making Floodlightz Media Solutions your one-stop solution for all sorts of events. Additionally, we also offer entertainment services to add an extra element of fun and amusement to your event. We have collaborations with world-class DJs, dholes, Russian belly dancers, folk dancers, dance troupes, musicians, and other artists to offer you a memorable experience. So connect to a trustworthy and reliable event management agency in Lucknow, Uttar Pradesh for stress-free event hosting.
What do we offer best?
Manpower: Manpower is the backbone of any event, as to make an event successful, we require people to attend guests, take care of registrations, and tickets, delegate check-ins, promotions, and other essential elements. Therefore, it becomes crucial to choose professionals for the job. Floodlightz Media Solutions is a leading event management company that has expertise in manpower management services. Our technically sound and well-equipped professionals can handle various departments at an event for the smooth and hassle-free functioning of that event.
Our manpower services include:
Hostess
Emcee
Male and female promoters
Front Desk
Security
Artists and performers (Indian and international artists, belly dancers, and more)
Production or Stage Set-Up: To make your event look grand and astonishing, we arrange jaw-dropping visual elements on the stage, which include set, props, backdrops, standees, costumes, and lights. Our team of artistic stage designers adds a dreamy look to the stage and blends visuals with performances. We create a holistic and singular stage play to make your event the talk of the town. Our stage designers can organize various types of stage setups, including proscenium stage, alley stage, thrust stage, and in-the-round stage.
Light and Sound Services: To make any event lively, lights and sound play a major role. At FMS, we take care of a complete set of lights and sound systems, including LCD projectors, plasma displays, LED panels, laptop central sound systems, home theatre systems, and DJ systems. Mike system, videographer, still photographer, conference equipment, stage lighting, trussing, video wall, and more.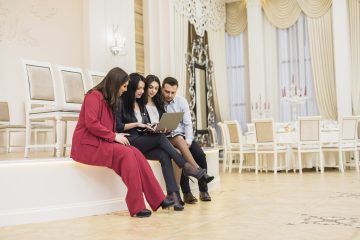 When we step into the world of events, whether it's a grand wedding, a corporate seminar, a music concert, or a community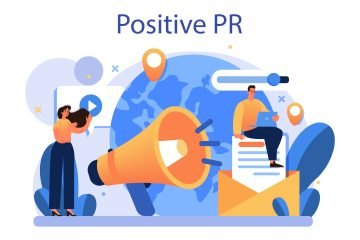 In today's fast-paced digital landscape, establishing a robust online presence is not just a goal but a necessity for business growth. Effective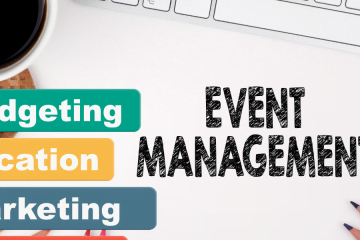 In the bustling metropolis of Delhi, where the heart of India beats with vibrant energy and endless possibilities, the need for impeccable