Product Launch Management Services (1)
Zuire Jewellery Store Launch at Radisson Blue Paschim Vihar
One of the difficulties a new business faces is making people aware of its existence, products, and services. Creating an impact on your audience through promotion is equally important to create quality products and services.
Product launch events play a crucial role for both new and old businesses, not only to create awareness but also to create curiosity among your target audience.
Floodlightz Media Solutions offers top-notch product launch management services in Delhi-NCR, India. We can help you create a buzz about your brand in the most creative and engaging way. Our team of experts does thorough market research, access challenges, and understands the nature of our client's businesses to bring the best-suited product launch ideas to them and manage the complete event perfectly. We can help you with the concept to implementation, campaign release, multi-channel merchandising, and evaluation of the release strategy in the most creative way.
Our product launch management services in Delhi, India include:
Research and Analysis:
Understanding both the market and competitors is the first and foremost thing to create a successful product launch event. At FMS, our team of experts in product launch management carries out extensive and aggressive research and evaluation of the market to come up with unique and creative product launch ideas for you. We analyze the existing market trends, compare our client's products and services with their competitors, and create the best possible strategies to make your brand stand out.
Customer Identification:
To connect to your audience effectively, you need to know your customer's behavior. It helps you hit the right audience at the right place for a better conversion rate. Our experts in product launch management services help you to know your audience, recognise the potential customers and target them for the best results from product launch events. We also offer strategies to identify and create a competitive and attractive price position to lure your potential customers and encourage them to buy your products and services.
Launch Strategy:
After research and analysis of the market, customers, and your competitors, we create a well-planned and effective launch strategy. We offer innovative and intensive product release advertising through press releases, online advertising, social media advertising, and email advertising for the best results from the campaign.
Campaign Launch:
After all the planning and building strategies, hitting the right nerve at the right time is essential to create a buzz about a product launch. FMS professionals assist you in deciding suitable timings for your product launch and creating an effective blend of advertising strategies to reach out to the maximum target audience.
Monitoring and Review:
Keeping the buzz till the product launch through various combinations of advertising and other campaigns is extremely important for the effective results of the event. We keep track and monitor all the activities related to your product launch to help you become a trusted and reliable brand.
Customer Retention:
Our assistance does not end with the event; our main motive is to capitalize on the event for you, reach out to the maximum potential customers, and most importantly, help you form a long-term relationship with your customers. We work on customer retention through reminder emails, free trials, and promotional webinars.
So, to get the best product launch management services in Delhi, India, connect to Floodlightz Media Solutions for unique, technically advanced, and effective event management services. 100% customer satisfaction is our aim and objective, and we strive to continue to deliver the best services for our clients.
Frequently Asked Questions For Product Launch Service
What is a Product launch?
A product launch is a company's coordinated effort to bring new or updated products to market. Well-planned and well-performed launches announce a product to the world after building real buzz. They also situate members of a product team with other departments to ensure the entire business is integrated in its approach to supporting the new product. Now days company make sure to do both soft launch for social media buzz along with a product launch event

.  
What is the Product Launch strategy?
A product launch strategy is a planned essay to launch a new product in a market. The goal of most businesses is to launch something and get as much growth and propulsion as quickly as possible. Many steps, action, and people are involved in a project launch process. Because of this, having a launch strategy helps you stay focused on the end aim.
How to plan a Successful Product Launch Strategy?
The product launch process can be divided into three

categories

:

 Pre-launch, Launch, and Post-launch.
Pre-launch
Pre-launch creativity are a solid beginning for the product's success. Be very observant at this step — it affects the whole process. The pre-launch requires the research of your product features, defining the target audience, competitor analysis, and market research.
Public Relations team should be engaged so that timely and proper invitation should be sent to the respective media to should cover the launch event, having a celebrity at the event will always give an edge to the event.
Launch
During the launch, you have to set time frames and budget for your launch campaign and decide, how long it will last till the end. Besides, trace the launch data, adjust your audience and keyword targeting, if required.
 Make sure your sales and support teams are organized — at this step, they will be the ones to smooth out any potential bang. Make sure that these teams are trained enough to answer customers' questions and exhibit the product in the

right way

.  Digital marketing agency should to a

live streaming of the event bring real time engagement. Public relation consultant makes sure all influencers and bloggers cover the product and take interviews of the respected dignitaries.

 
Post-launch
 

Once your product has been launched, your next target is likely to be continuing a relationship with the customers. 
Here's what you can do:
 Proper follow up with the media should be done. Track media coverage  
Create Offer discounts 
Offer free trials  
Let your sales team contact them 
Promote your product on Social Media platforms  
After you have gone through all the steps of the product launch, don't forget to assess your work. You can do this by collecting feedback
and examine your key performance metrics.
What are the Ideas to make your product launch Successful?
Make sure the product launch event should be planned keeping in mind exclusive engagement with your audience and whom soever will attend the event. Below are various engaging ideas that will make the launch event successful:
Celebrity Engagement –
Face of the event always give an edge to the popularity; celebrity should make some relevance to the brand or product nature.
Professional Anchor –
A professional emcee can make the entire activation engaging and entertaining, there are various scenarios where an professional anchor can keep the event flow intact or in cases or delay make sure to entertain the audience.
Props –
Spin the wheel and 360-degree selfie booths can give unique reason for audience to stay connected with the event.
Momento –
Some sort of memento and gratification through games and providing goodies will keep it a lifelong association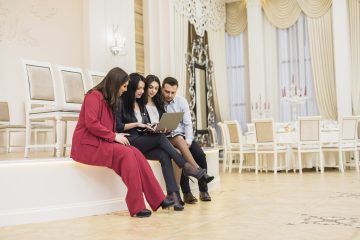 When we step into the world of events, whether it's a grand wedding, a corporate seminar, a music concert, or a community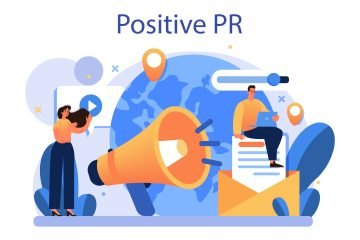 In today's fast-paced digital landscape, establishing a robust online presence is not just a goal but a necessity for business growth. Effective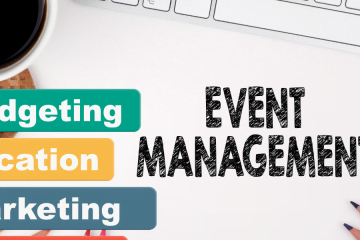 In the bustling metropolis of Delhi, where the heart of India beats with vibrant energy and endless possibilities, the need for impeccable