ATL activities Marketing strategies direct the communication toward the mass market, rather than toward a more specific target group. This means that all promotional messages are untargeted and do not focus on convincing a certain customer segment to buy the product. The idea behind this is that if no specific customer segment is targeted, it is easier for the company to reach mass media outlets especially TV commercials focused on giving brand visibility to a large range of customers which in turn helps the company reach more consumers at one time.
ATL activities in Delhi-NCR consist of marketing activities that have a wide reach and are mostly not directed toward a specific group. Such activities pass messages that are meant to build the brand.  An ATL Agency works to inform the potential consumers about the product or service that is being advertised. ATL activities don't have conversion as the main goal.
Floodlightz Media Solutions provides the best ATL Services in Delhi-NCR. It gained its popularity due to its various ATL marketing activities that have:
1) Wide Reach: We at Floodlightz Media Solutions use ATL strategies that have an insanely wide reach.
2) Better Connect with Audience: We deal with mediums like television and radio. These mediums use a mixture of audio and visuals to pass messages. Such messages have a better chance of connecting with audiences instead of images.
3) Effective Brand Building: An important tool in defining brand identity is media advertising. It is true that a brand is built by the customers. Hence, ATL advertising plays an important role in brand building. It certainly helps marketers reach as many potential customers as possible. Such type of marketing helps to inform them about the product or service as well as its benefits.
Implementing ATL activities:
Television: Television is the preferred medium for advertising campaigns. Television is directed at the regional or national level to reach a vast amount of audience.
Print media: Print media is a medium that reaches every nook and corner of our country. The promotional messages in newspapers have a great potential to create an image in the minds of the customers. Even though they don't memorize the product, the advertisements in a newspaper or magazine have an advantage as customers carry the advertisement to the market and ask for the exact product.
Radio: Radio is a medium that is used by both rural and urban. Radio has the potential for pan-country or pan-city radio broadcasts. A radio jingle or a voice-over has a long-lasting impact on the customers.
Events: Events are always the strongest form of experiential marketing. Events that are for branded promotion induce positive emotions in customers for a long time after they are over. A successful event adds value to attendees about a product or service. It gives an opportunity to interact with the right demographic of people in one place. Both present customers and future buyers can develop a positive attitude towards your brand that is long-lasting.
Floodlightz Media Solutions is widespread in Delhi-NCR for such events. We are professional at organizing brand events and we also capture the moments that you want to remember forever and make them live forever. Hosting an event can help you increase the number of your customers. It will also develop a long-lasting relationship with the existing customers. Communicating your message to your target customers in a controlled atmosphere will give you a chance to immerse them in your brand message. Helps them to value your offerings. Events have the power to turn potential prospects into future loyal customers.
ATL marketing stands for "Above The Line" Marketing which is intended to target the mass audience. It includes advertising activities which are untargeted and focus on building the brand. Television and radio are the most common medium used in ATL marketing.
Television Advertising: Advertising campaigns that are designed to reach a national or global audience.
Print Media

: It includes the use of newspaper ads, online articles, and print media campaigns to target a global audience.
Radio: It consists of national and international radio broadcasting advertising campaigns aimed at a large audience.
Difference between ATL & BTL
ATL stands for Above The Line and is used to target a broad, non-specific audience via television, radio, print media, the Internet, and so on, whereas BTL stands for Below The Line and is used to target a specific group of people via direct mailing or direct product demonstration via trade shows, sponsorship, mailshots, telemarketing, and so on.
Above the line (ATL) marketing is a mass promotional activity for building brand image and awareness. On the contrary, Below The Line (BTL), is a targeted promotional campaign, with an intention of direct interaction with a specific group.
ATL marketing methods are comparatively more expansive than BTL marketing methods.
ATL marketing derives customer response, whereas BTL marketing is used to derive sales.
It is difficult to measure results from ATL marketing as compared to BTL marketing, as it is not possible to evaluate the commission on the basis of the campaign.
BTL marketing, on the other hand, is two-way communication between the marketer and the consumer in order to build strong customer relationships.
Things to be considered before organising ATL activities
The focus should be on building a brand image and making people aware of the availability of the product.
The campaign should encourage customers to visit the store.
Cold drink brands like Thumbs Up and Mountain Dew collaborate with celebrities like Salman Khan, Akshay Kumar, and Hritik Roshan to attract their fans towards their brands.
Apple uses attractive and jaw dropping images on billboards to attract and encourage people to buy their products.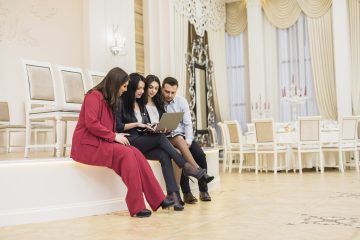 When we step into the world of events, whether it's a grand wedding, a corporate seminar, a music concert, or a community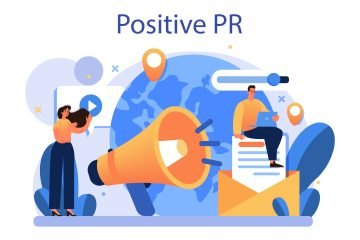 In today's fast-paced digital landscape, establishing a robust online presence is not just a goal but a necessity for business growth. Effective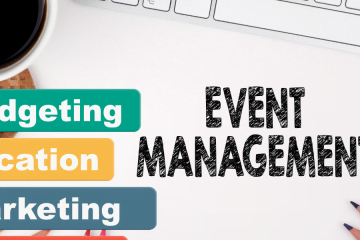 In the bustling metropolis of Delhi, where the heart of India beats with vibrant energy and endless possibilities, the need for impeccable