How to get your Google Business Page to the top of the list
With Google's free service, Google My Business, business owners can control their company's online reputation. The experts at SEO firms use Google's "my business" listing to fine-tune their geographically targeted campaigns. To be found in local searches, it is essential to have a GMB page.
In terms of local visibility, Google My Business Page is the most important tool for companies using Google My Business. To take advantage of features like Google's local search, companies, both new and old, need to have a GMB listing. In this blog post, FMS will walk you through the steps to take in order to create and optimize your Google Business Page listing and achieve a higher placement in local search results.
Verify Your Listing
When you've finished entering the fundamentals, you'll be given the chance to verify your company in a unique way. As a default method of verification, postal mail verification is available. Choose the method of business verification that is most convenient for you, whether that is via phone call or electronic mail.
You should allow up to 15 days for your postcard to arrive at its destination. Log in to your account after receiving the postcard, then click the "Verify location" button and enter the 5-digit code printed on the postcard.
Enhance Your Google Business Page Listing By Including Images
Including photos with your listing is highly valued by Google. For starters, it tells search engines that your listing is still relevant and worthy of a higher placement. Second, Google is beginning to include images in local search results thanks to improvements in its photo-recognition technology. Thirdly, as a general rule of thumb for search engine optimization, Google favors content that users enjoy, and images are a favorite among internet users. The listing will also use a stock map image if you don't include any photos. To rise in Google Maps search results, showcase your company with high-resolution, engaging images that show what it's like to visit your establishment.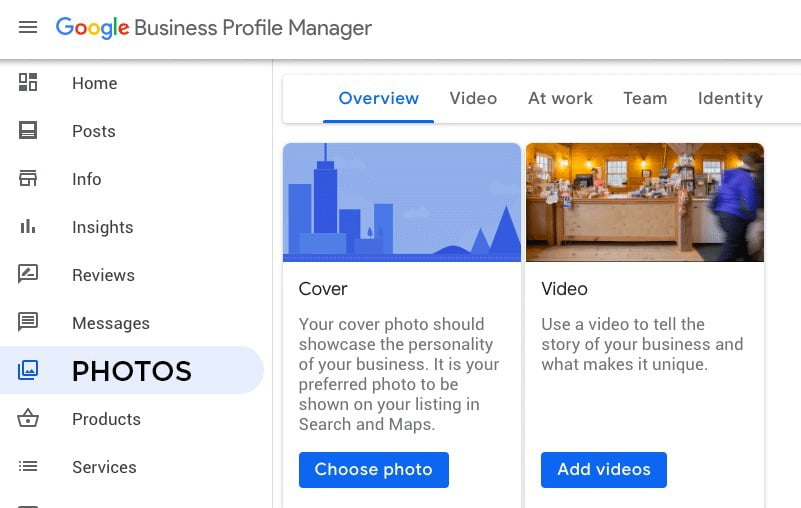 Create A Spot For Reader Questions
You can also encourage customers to ask you questions about your business listing through the GMB tool. These questions are accessible to business owners and the general public alike. If there are any new inquiries, you should address them as soon as possible. By doing so, you eliminate the possibility of receiving an incorrect response to your inquiry. In addition, the greater your participation in answering these questions, the more robust the ranking signal you're sending to Google's algorithm. 
Complete The Form In Its Entirety
Once you've activated your Google My Business Page listing, fill it out with as much detail as possible. If you want Google to include your company in results for related searches, you need to do this. Listings with current and accurate information are preferred by local search engines, as they are easier to match with relevant queries. As such, make sure to fill out everything from the "Name" section to the "Category and Attributes" section before moving on to the "Products and Services" and "Description" sections. Also, use relevant keywords whenever possible.
Conclusion
Google Business Page listings are improving all the time, giving users the data they need to make educated purchases in a flash. Get your company to the top of Google Maps by following the advice in this post or by contacting FMS. You will be able to take advantage of the enhanced publicity, participation, and earnings that FMS provides. Get in touch with us immediately!