Search engine optimization or SEO, trends change all the time, so what worked in 2022 is probably not going to be the best thing to do in 2023. So, if you want your brand's website pages to rank at or near the top, it's important to keep your marketing strategies up-to-date with Google's SEO marketing.
In a world that is getting more and more competitive, it is more important than ever to stay ahead of the competition. It is where the role of an SEO consultant comes in. FMS presents the SEO trends you need to know about for 2023 to get ahead of the game.
 
Before we heard about passage indexing, everyone in the SEO services world was crazy about core web vitals. As you may already know, Google has been pushing webmasters to make pages better for users.
This was mostly done to make sure that people who go to a page from a Google search result don't leave the page because they don't like it. As per top SEO agency, page Experience Algorithm has been around for a while, and in May 2021, core web vitals will be added to it.
This means that SEO services will be used along with other Page Experience signals like HTTPS, intrusive interstitials, safe browsing, and mobile friendliness to rank pages. Core Web Vitals is a group of three key page experience metrics that give Google information about how different web pages make users feel. 
Add more information to your website
It is important to keep a website's content up-to-date for a number of reasons. First of all, new and relevant content can help improve the user experience, which can help a website's search engine ranking. Also, regularly updating a website's content through an experienced SEO consultant, such as FMS, can help keep it up-to-date and correct, which can help it rank higher on search engines.
In fact, if you look at most of our blogs, you'll see that we keep them up-to-date with new information.
Google will crawl and index websites less often
Being the top SEO agency, we know for sure that Google is crawling and indexing websites much less often than it used to.
In fact, we looked at the crawl statistics of a number of websites and found that Google has cut the crawl rate by a lot since 2021. But it doesn't look like Google has adopted a protocol like Index Now, which Bing and Yandex have. With Index Now, search engines are told when a page's content has changed. This makes it easier and faster for them to crawl the page and add it to the index.
User + Search Intention = Helpful Content
2023 is the year when search intent and user behavior will be more important than anything else in SEO marketing. People's search goals and how they search are always changing. People use Google or other search engines to find answers to their questions or general information about a subject.
When a business knows what users are looking for and gives them content that answers their questions, both the users and the business benefit.
Conclusion
The success of your company's online marketing efforts depends on keeping up with the latest SEO trends. FMS excels at search engine optimization and digital advertising. When it comes to search engine optimization (SEO), professionals, at our SEO agency, never stop learning about new techniques and Google updates. On top of that, we have a wide variety of SEO tools and techniques at our disposal, which we can use to update and reinvigorate your advertising campaigns. Please get in touch with us so that we can provide the information you require.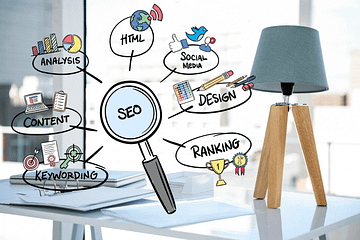 You are out of business, if you are not available on Search! Get Googled with Best SEO Services in Delhi In the
Want to elevate your brand with social engagement? Connect now with best Digital Marketing agency in Delhi NCR  In today's digital age,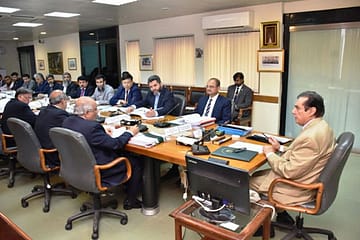 Escalating PR game of your brand by understanding targeted audience In the world of business and marketing, it's no secret that effective