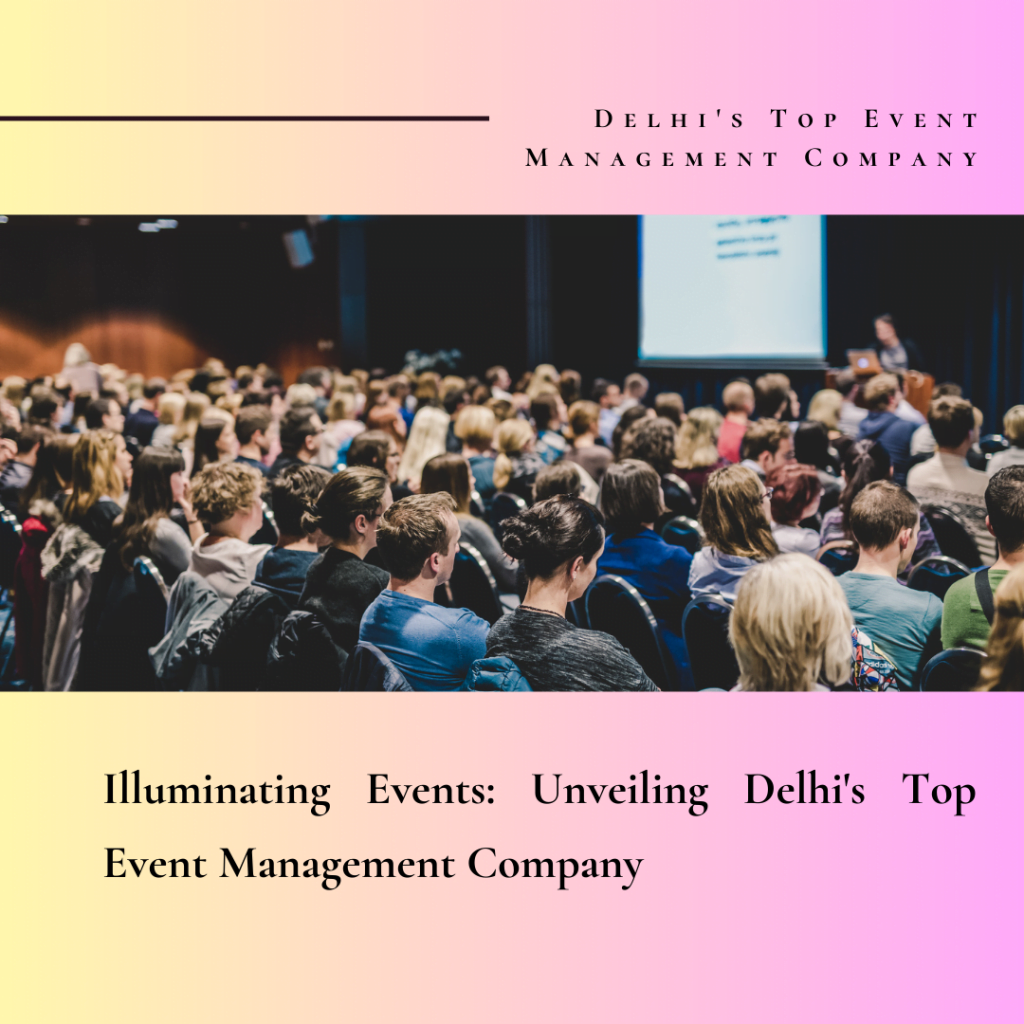 In the bustling metropolis of Delhi, where the heart of India beats with vibrant energy and endless possibilities, the need for impeccable event management has never been greater. Be it grand weddings, corporate extravaganzas, or intimate gatherings, Delhiites demand perfection in every detail. Among the top event management companies in Delhi, Floodlightz Events shines brightly as a beacon of creativity, precision, and unmatched excellence. In this blog, we will explore the world of event management in Delhi, with a special spotlight on Floodlightz Events, an agency that has not only worked with renowned names but has also partnered with esteemed organizations like CII and Inox Cinemas.
Floodlightz Events, a name synonymous with grandeur and meticulous planning, boasts a legacy of excellence in event management. With a track record of orchestrating some of Delhi's most prestigious events, Floodlightz Events has earned the trust of clients seeking nothing but perfection.
Every event has a unique story waiting to be told, and Floodlightz Events is a master storyteller. Their team of creative minds weaves innovative concepts into each event, ensuring that every detail, from decor to entertainment, reflects the client's vision and captivates the audience.
Precision is the cornerstone of any successful event, and Floodlightz Events leaves no stone unturned. From meticulous planning and budget management to vendor coordination and logistics, their expertise ensures that every aspect is flawlessly executed.
Diverse Range of Services
Floodlightz Events offers a diverse range of event management services, catering to a variety of occasions. Whether it's a fairy-tale wedding, a corporate gala, a product launch, or a social gathering, they have the expertise to make it extraordinary.
What sets Floodlightz Events apart is their dedication to creating events that reflect the client's personality and preferences. Their team takes the time to understand the client's vision, infusing each event with a personalized touch that leaves a lasting impression.
Over the years, Floodlightz Events has built strong relationships with the best vendors in the industry. This extensive network ensures access to top-quality services, from renowned caterers to talented performers, guaranteeing an unforgettable experience.
Transparency and Integrity
In the world of event management, transparency and integrity are paramount. Floodlightz Events upholds the highest ethical standards in all their dealings, providing clients with peace of mind and confidence in the planning process.
Floodlightz Events places the client at the center of every decision. Their client-centric approach means that every event is tailored to meet the client's objectives and exceed their expectations.
Working with Celebrities and Renowned Organizations
Floodlightz Events has had the privilege of working with esteemed celebrities such as Kailash Kher, Badshah, and Ankit Tiwari, adding a touch of stardom to their events. Additionally, their collaboration with organizations like CII and Inox Cinemas showcases their ability to handle a diverse range of projects with utmost professionalism.
On the day of the event, Floodlightz Events ensures that everything runs seamlessly. Their experienced team manages all the moving parts, allowing clients to relax and savor the moment.
Floodlightz Events doesn't just plan events; they craft memories. Their commitment to excellence ensures that each event becomes a cherished memory for both clients and guests.
In conclusion, Floodlightz Events stands as a shining example of what event management in Delhi should aspire to be. Their legacy of excellence, creative brilliance, impeccable planning, and dedication to creating unforgettable memories make them one of the top event management companies in Delhi. Whether you're planning a grand wedding, a corporate gala, or any event in between, Floodlightz Events has the expertise, creativity, and dedication to turn your vision into a breathtaking reality. In the vibrant tapestry of Delhi's event management landscape, Floodlightz Events is a radiant thread, illuminating every occasion with unparalleled grace and sophistication. When it comes to event management in Delhi, they are the name to remember.