In the past few years, there has been a tremendous shift in the selection of marketing tools. Various studies and statistics have shown that businesses are using multiple conversion platforms for higher conversion rates. Digital platforms such as email and social media, which were earlier used just to connect with friends, families, and colleagues, have enhanced their features to act as a gateway between businesses and their customers and strengthen their relationships.
Email marketing has proven to be one of the most effective marketing tools for generating leads, engaging target audiences, and promoting products and services. But, overusing a single platform can reduce profitability, as once your email goes into spam, there is no coming back from there. Therefore, we need to find another substitute for emails to promote our brands and engage our audience. If you are looking for another marketing platform, then WhatsApp is the new age of email! It offers personalized communication between businesses and their customers.
.
Here are a few statistics about WhatsApp to show you how a mobile messaging app has the scope to become the new age of email:
As the third most popular social networking platform, WhatsApp has over 2 billion monthly active users in more than 180 countries. (Statista)
The app is available in 60 languages. (WhatsApp)
There are over 50 million WhatsApp Business users. (TechCrunch)
With an extremely high open rate of 99%, users open the app 23–25 times a day.
More than 40 million users view business catalogues on WhatsApp every month (Facebook).
Thus, WhatsApp has a broad scope of being the next marketing platform after email. The app offers end-to-end encryption, which makes it a secure and reliable source to share information with your customers.
Furthermore, WhatsApp offers 3 versions of the app: the basic WhatsApp for personal communication; the WhatsApp Business App, which has been created for entrepreneurs and small business owners; and recently, the WhatsApp Business API, which has been launched to make the app a reliable communication platform for medium and large businesses.
The Advantages of WhatsApp Marketing:
Advertising on WhatsApp is easy and quick. You can become a bulk WhatsApp sender and reach out to 1000+ opted-in customers instantly. You can engage with them in real-time conversation and share promotional content and special offers with them.
It allows businesses to offer resolution to customer queries in real time.
You can create attractive and fun promotional content using videos, audio, GIFs, and emojis to engage your customers.
You can build strong and long-term relationships with your customers through automated responses and quick replies to FAQs and product-related queries. Also, you can share new product launches, discounts, and offers and recover abandoned carts to encourage them to visit your stores again and again.
Thus, WhatsApp has become one of the most effective marketing tools for businesses because it is free, easy to use, and highly secure. To make the best use of advertising on WhatsApp, you can also look out for services such as bulk WhatsApp messages to generate more leads and enhance your conversion rate. There are experienced and professional digital marketing agencies that offer their services to help you make the most of WhatsApp and other marketing platforms. So, look for a reliable and proficient agency for WhatsApp marketing and boost your business growth.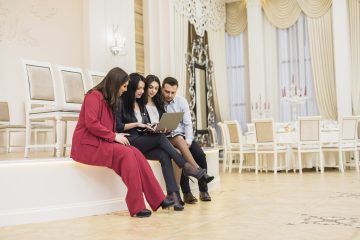 When we step into the world of events, whether it's a grand wedding, a corporate seminar, a music concert, or a community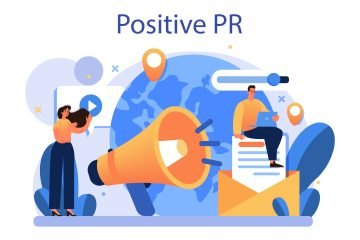 In today's fast-paced digital landscape, establishing a robust online presence is not just a goal but a necessity for business growth. Effective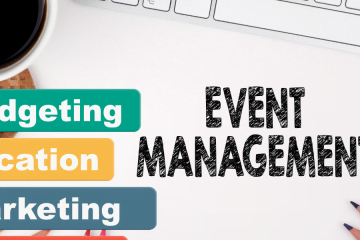 In the bustling metropolis of Delhi, where the heart of India beats with vibrant energy and endless possibilities, the need for impeccable