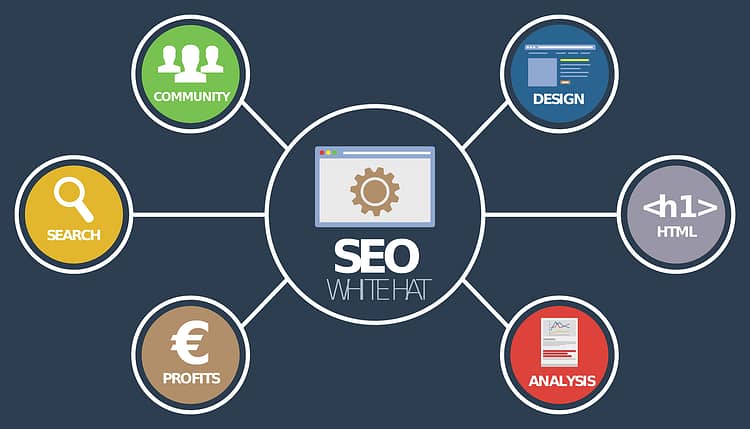 It is always the survival of the fittest, and in the business world, survival is not just enough. You need to outshine your competitors and be successful by reaching out to the maximum relevant audience, and to do so, one has to adapt and adopt new technologies.
In current times, people are heavily dependent on digital platforms to look for knowledge, expert reviews, recommendations, and buy products and services. Therefore, investing in SEO services in Delhi is a must for you to spread brand awareness and get a competitive advantage to grow your business.
SEO is one of the important parts of digital marketing that helps a business to be recognized by search engines and improves your ranking on the search engine result pages (SERPS). An improved ranking on SERPs strengthens your credibility and reliability for both users and search engines, as, according to a study, the first page of a Google search gets over 90% of the traffic. So, to improve your ranking, you need to surpass your competitors on the result pages, and here, SEO is can be the most beneficial and effective tool for you. Therefore, SEO plays a remarkable role in the growth of your business and provides you with an advantage over your competitors.
How can an SEO consultant help your brand outshine competitors?
As we now understand the importance of getting a higher ranking on SERPs, it is recommended to hire an SEO consultant as they have experience and the required tools and techniques to optimise your website for search engines.
Here is why you need to look out for the best SEO agency to outshine your competitors:
Recommendations and Analysis: If you hire the best SEO agency, the first step they take is to analyze your website and recommend the required changes to enhance your website for both users and search engines. They analyze the strengths and weaknesses of your website, whether it is mobile-friendly and user-friendly, whether the content on-site and off-page is optimized or not, whether the website is linked with social media or not, along with the additions and eliminations you need to make on your website, which is essential to boost your website traffic.
Competitor Analysis: one of the most effective ways to get an advantage over your competitors is to know about them in detail, i.e., their strengths and weaknesses, planning and strategies, marketing tools, and digital platforms they use to promote their products. Once you know your competitors, you can now plan better business growth strategies.
Boost Website Traffic: The biggest mistake a brand may make is by targeting a general audience instead of relevant users. In such a situation, SEO plays a crucial role as it helps target a quality audience that is looking for your product or service. Targeting the right audience will boost your web traffic and enhance your conversion rate, along with providing you an upper hand over your competitors.
Helps to Build a Loyal Customer Base: by making your website mobile friendly and User-Friendly, you improve your chances of building a long-term relationship with your customers. An SEO consultant keeps an analysis of your digital activities and provides you with the analysis such as returning visitors, subscribers, and brand advocates which can help you form