In these competitive times, where customers have many options for similar brands, hiring a PR firm can give you an advantage. How?
This post will help you learn about the impact of public relations on your business, so keep reading to learn about the benefits of PR for your business.
What is Public Relations?
Public relations (PR) is a set of strategies for managing and disseminating information about a company to the general public via press releases, news, interviews with journalists, and social media updates. The main purpose of public relations is to enhance a brand's image, and minimise the negativity related to it. Therefore, when there is a lot of competition in the market, it becomes essential to make the general public, investors, and stakeholders aware of all the positive events related to your business.
How do I get Public Relations Services?
There are two ways to make use of public relations, i.e., to set up your own public relations department, which requires additional infrastructure and manpower and can be an expensive affair. Another option is to hire a PR firm that has expertise and connections in the media. A PR company can help you write press releases and interview answers; promote your brand on social media; and handle informational queries and stakeholder concerns.
What is the Impact of Public Relations Services on a Business?
A PR agency will not only share information about a brand directly, but will also frame an effective story to gain the public's attention and spread positive word about the brand to craft a positive public view about your brand.
Here are some of the major impacts of public relations services on a business:
⦁ Creates a Positive Brand Image: A PR firm gathers information about the brand, processes it considering how it will impact the company's image, and communicates it in the external media, making a positive shift in the image. They create an impactful, out-of-the box story for a brand that has the ability to move the public emotionally and create a strong connection between the brand and the public.
⦁ Increases a Brand's Credibility: Public relations includes creating an unbiased public perception of a brand. The role of PR is to share what influential people like investors, stakeholders, journalists, and regular customers have to say about a brand, which adds credibility and makes a business more reliable.
⦁ Attract Investors and Stakeholders: A PR agency in delhi shares information about a new product launch, an achievement, or a change in the product through press releases, social media updates, and interviews with journalists to help brands gain attention from potential investors and stakeholders. They also promote and arrange award shows, exhibitions, and trade shows, which provide a platform for businesses to interact with stakeholders, investors, and customers.
⦁ Strengthen brand-customer relationships: customers rely on unbiased reviews before buying services and products. And since PR uses the reviews and experiences of influential personalities and customers, it helps brands become reliable and trustworthy. Also, organising events like exhibitions and free trials provides customers with a first-hand experience for them to feel and touch the products, which again strengthens the brand and customer relationship.
⦁ Boost Profits, Sales, and Leads: Since the ultimate motive of PR strategies is to establish a brand and gain profits, Therefore, a pr agency in delhi does its market research and forms strategies to help brands gain more positive coverage from the public.
⦁ Gain More Online Presence with PR: Public relations no longer uses only conventional methods such as newspapers and press releases but blends it with social media. Your pr agency in delhi will handle your social media handles on various platforms and make connections with journalists and investors on various social platforms such as Twitter and Facebook. Your PR team will also take care of promotions through social media about your new product launch, award shows, or any other event.
Therefore, pr companies in delhi can help you build a positive image in the public, enhance the credibility of your brand, and increase sales and profits. So, look out for an experienced PR firm that understands the needs and requirements of your business and has connections with journalists and media houses to enhance your brand image and attract more public attention to your brand.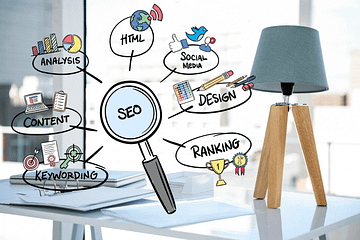 You are out of business, if you are not available on Search! Get Googled with Best SEO Services in Delhi In the
Want to elevate your brand with social engagement? Connect now with best Digital Marketing agency in Delhi NCR  In today's digital age,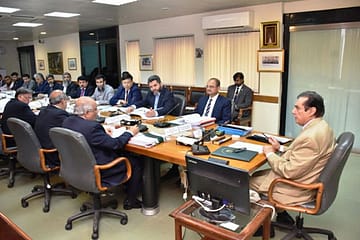 Escalating PR game of your brand by understanding targeted audience In the world of business and marketing, it's no secret that effective