The Hindu holiday of Holi celebrates the triumph of good over evil and the start of spring. Everywhere in India, it is celebrated with great fervor and joy, and neither the homes nor the public spaces would be complete without vibrant holi decoration ideas. To make your home look more festive and lively for Holi, Floodlightz Event Managers, the best office decorator in Delhi, is here to offer some decorating suggestions in this blog.
Curtains are an essential component of holi decoration at home, and during Holi, you can add some vibrant and colorful curtains to make your space more colorful. You can select curtains in vibrant hues like the Holi colors of pink, yellow, orange, and green.
Holi decoration would not be complete without flower garlands. Roses, marigolds, or any other vibrantly colored flowers can be used to create flower garlands. These garlands can be hung from windows, doors, and walls to give your house a more lively appearance.
Rangoli is a type of traditional Indian art in which colored powder or flowers are used to make patterns on the floor. To set a festive holi theme decoration, create a rangoli pattern outside your house or in your living room using bright, vibrant colors.
Holi-themed cushion covers
To make your living room sofa or bed look more colorful, add some cushion covers with a Holi theme decoration. You can select cushion covers with Holi-inspired patterns, such as vibrant flowers or a burst of color.
Use paint, paper, or fabric to make Holi theme decoration wall art to adorn your walls. To give your house a livelier appearance, you can also purchase wall art with a Holi theme from the market.
During Holi, you can add some vibrant lanterns to your Holi decoration ideas. To make your house appear more joyful and festive, hang them from the ceiling, from windows, or from doors.
Using candles in your home décor is a wonderful way to add warmth and charm. In order to create a warm and festive atmosphere during Holi decoration at home, you can use colorful candles in a variety of sizes and shapes.
You can use colorful drapes to give your home a Holi decoration makeover. To make your house look more lively and colorful, drape them over your windows, walls, or doorways. 
Tableware with a Holi theme
You can use this tableware for your Holi decor or party. To make your meals more festive and enjoyable, use bowls, glasses, or plates with vibrant patterns or designs.
Holi-inspired Centerpiece
Using flowers, candles, or other decorative items, Floodlightz Event Management Agency, the best Holi decorator in Delhi, will make a cheerful and vibrant centerpiece for your Holi decor. To make your house look more festive put it on your coffee or dining tables.
Wearing special Holi t-shirts is one way to make this festival even more vibrant and exciting. These t-shirts are uniquely created with vibrant patterns and Holi-related graphics, including water splashes, flowers, and the well-known greeting "Happy Holi." People can express their enthusiasm for the festival and add more color to the celebrations by wearing these t-shirts.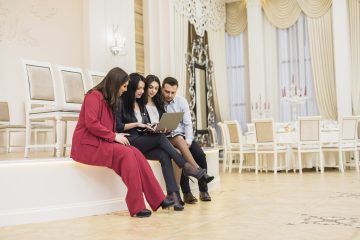 When we step into the world of events, whether it's a grand wedding, a corporate seminar, a music concert, or a community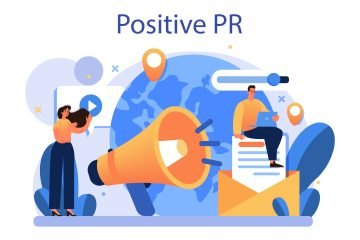 In today's fast-paced digital landscape, establishing a robust online presence is not just a goal but a necessity for business growth. Effective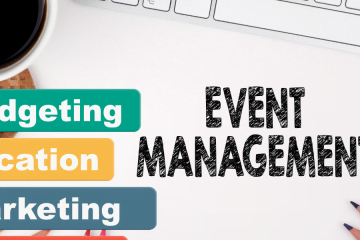 In the bustling metropolis of Delhi, where the heart of India beats with vibrant energy and endless possibilities, the need for impeccable