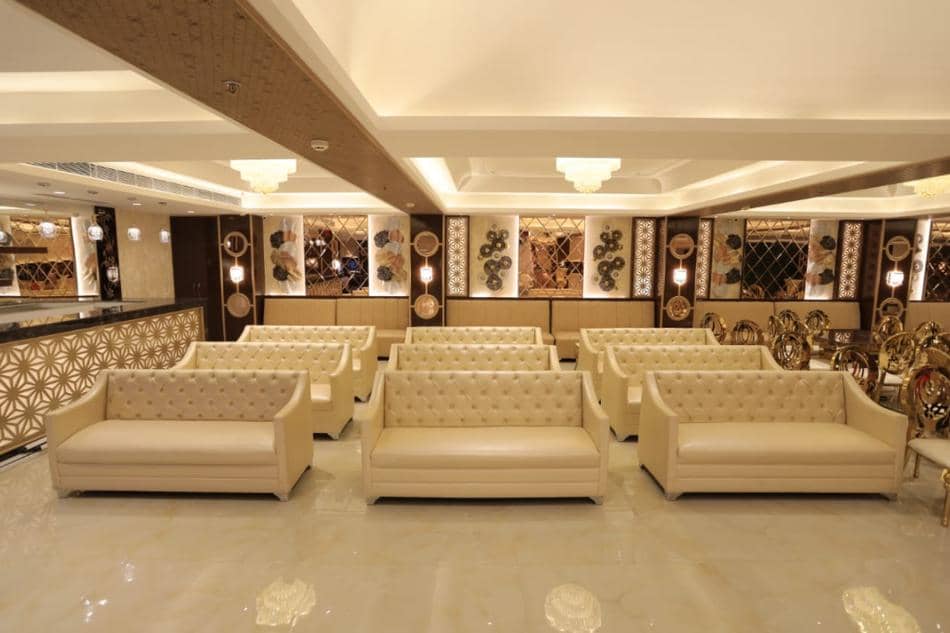 wow-palace-indirapuram-ghaziabad
five-seas-hotel-and-banquet1_15_137473-1554975880

🟠 Wow Palace, Ghaziabad is an expensive venue for wedding and reception ceremonies.
🟠 This property is home to a capacious banquet hall.
🟠 This space can easily accommodate midsize gatherings for your functions.
🟠 This is best venue for pre-wedding,venue for reception ceremonies, venue for social events, venue for birthdays, venue for                     anniversaries, venue for family get-togethers, and more.
🟠 It has an admirable team of experienced decorators who can set and arrange every element and aspect as per your needs.
🟠 Delicious vegetarian and non-vegetarian delicacies are offered by the caterers present here.
🟠 It's the Best Event Venue in Delhi.
 For
VEG – Rs 800 & 
NON VEG – Rs 1000 Per Plate