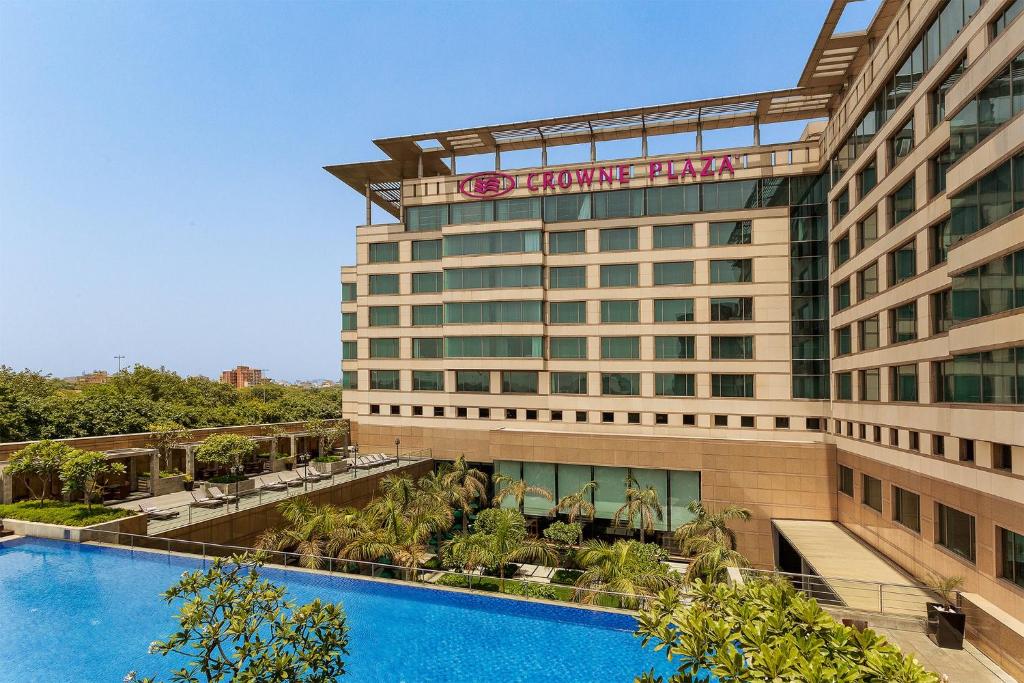 crowne-plaza-gurgaon-9_15_39710-1554980409
Crowne-Plaza-Today-Gurugram-An-Ihg-Hotel-Gurgaon-Exterior
pool-side-crowne-plaza-sector-29-9ft8i
CROWNE PLAZA (An IHG Hotel)
🟠 Crowne Plaza Gurgaon can be the best venue in Delhi. It is a well-known luxury hotel located in Gurgaon. It is also a luxury venue           for weddings and events.
🟠 The hotel offers a range of comfortable and stylish guest rooms.
🟠 The rooms are well-appointed with modern amenities, including plush bedding, flat-screen TVs, work desks, Wi-Fi connectivity,              and 24-hour room service.
🟠 With its convenient location and extensive event spaces, Crowne Plaza Gurgaon is a popular venue for conferences, meetings,               weddings, and social gatherings.
🟠 The hotel boasts modern and well-equipped meeting rooms, banquet halls, and outdoor venues that can accommodate small to             large-scale events.
3 PACKAGES (For
VEG &
NON VEG) Crowne Plaza offers 3 Packages for Veg and Non Veg dishes.
Silver- Rs 4000 (Silver Package includes 4 dishes)
Gold- Rs 4500 (Gold Package includes 6 dishes)
Platinum- Rs 5000 (Platinum Package includes 8 dishes)