Graphic Designing Courses
Learn the craft of graphic design
With a shift from traditional to digital marketing, graphic design has become one of the most sought-after careers today. It includes creating attractive and engaging content by adding aesthetic appeal and marketing with the help of various design tools. Therefore, this is the best career for people who enjoy a blend of creativity, technology, and communication. The scope of growth in graphic design is endless, as, with the acquired skills and experience, you can upgrade your profile to UX/UI designer, product designer, motion designer, illustrator, and web developer. Furthermore, it is one of the most flexible career paths, as you can work full-time for a company or as a freelancer.
Floodlightz Media Solutions has been a leading digital marketing agency in Delhi NCR for the past 10 years. After delivering hundreds of successful projects for India's top brands, we are offering our low-cost and affordable 3-month short-term courses to empower youth and help them learn skills to start their career in the most trending field, which has a wide scope of growth not just in the present but in the future also.
Through our short-term courses in graphic design, we wish to contribute to the "skill India" movement and help youngsters kick-start their careers in the most sought-after career field at present.
3 Months Short Term Course
Floodlightz Media Solutions offers 3-month short-term graphic design courses in Delhi NCR, through which you can learn graphic design skills and tools. Through our course, you will not only learn how to apply visual hierarchy, page layout techniques, and tools in a bubble but will also get real-world work experience through working on live projects with our design teams, including photographers, videographers, content writers, and other creative team members.
What does our 3 month short-term graphic design course module include?
Through our 3-month short-term graphic design course in Delhi NCR, you will get first-hand experience working for India's top brands while learning your skills which will prepare you for further client handling.
Here are the major features of our short-term graphic design course:
Fundamentals of graphic design for just ₹ 4999 per month
Create designs with editing tools like Photoshop, Illustrator, InDesign, Canva, and more.
logo design and social media post design
Keyboard shortcut
Object training
Advertisement Designing
Official job training
Hindi/English typing course
Learn essential tools for graphic design at a low cost
Graphic design includes creating attractive and engaging designs with the help of visuals, audio, and texts, and to do so, there are various editing software programs that you will require. Through our short-term course, you will be able to create designs like a professional. Once you get the hang of these tools, you can work for a company or as a freelancer and earn as much as you like.
 Learn Photoshop: Photoshop is the most popular editing technique and has the ability to transform graphics to make them more attractive and engaging. Adobe Photoshop and Lightroom are graphic editors that support Windows and macOS. You can create mesmerizing images, graphics, and 3-D designs for advertising and social media posts and stories.
Learn CoralDraw: It is a vector graphics editor tool designed to edit two-dimensional images such as logos, posters, brochures, newsletters, and business cards, which makes it a popular editing tool for marketing and advertising.
Learn Illustrator: As an industry-leading AI-based graphic design tool, Adobe Illustrator lets you design amazing logos, icons, graphics, and illustrations with professional-level precision. The graphics created by the software can be used in any size digital or print format.
Learn Canva: Another popular and user-friendly graphic design tool is Canva, which is available in both free and paid versions. The tool can be used to create social media graphics, presentations, document posters, and other visual content. The most popular feature of Canva is its wide range of templates, which help you create attractive and engaging designs in just a few minutes.
Thus, do not miss the chance to learn from the best graphic design institute in Delhi NCR and open the doors to a successful career in the marketing world. After completing the course, you may be eligible for full-time employment with us. For more information on our various short-term courses, you can visit our website.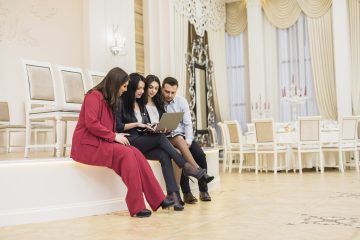 When we step into the world of events, whether it's a grand wedding, a corporate seminar, a music concert, or a community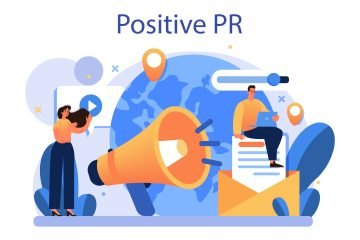 In today's fast-paced digital landscape, establishing a robust online presence is not just a goal but a necessity for business growth. Effective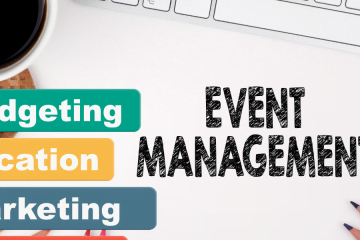 In the bustling metropolis of Delhi, where the heart of India beats with vibrant energy and endless possibilities, the need for impeccable