Dance troop in Delhi NCR | Event dance performers Delhi NCR | Wedding dance group Delhi NCR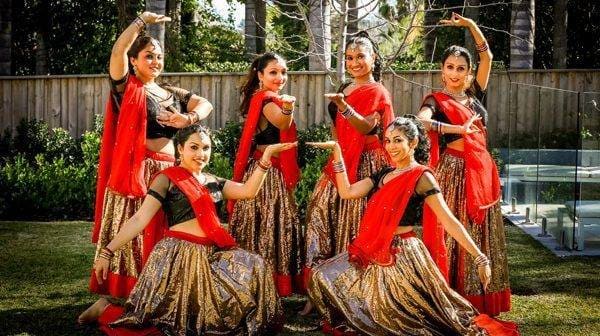 Dance Troop in Delhi NCR is your top choice for event, party, and wedding dance performers. Our professional dance entertainers will make your occasions unforgettable. Contact us for the best dance entertainment services in Delhi NCR
Charu Grover Dance Group | Delhi NCR's Premier Dance Troupe
Business City: Delhi- NCR 
Expert Dance Troupe: Charu Grover Dance Group is an expert dance troupe based in Delhi NCR.
Captivating Performances: Known for their captivating dance performances at various events and parties.
Specializing in Events: Specializes in providing entertainment at events, parties, weddings, and special occasions.
Highly Skilled Performers: The group consists of highly skilled and professional dancers.
Memorable Moments: They aim to create memorable moments with their dance choreography.
Energetic and Enthusiastic: Known for their energetic and enthusiastic performances.
Elegance and Fun: Adds a touch of elegance and fun to celebrations.
Custom Choreography: Offers custom choreography services for weddings and events.
Unforgettable Entertainment: Their performances make events and parties unforgettable.
Delhi NCR Focus: Based in Delhi NCR, they focus on local events and entertainment.
Passion for Dance: The group is driven by a passion for dance and creativity.
Ajay Kalakar Group | Dance Troupe for Wedding
Business City: Delhi NCR 
Versatile Entertainment: The Ajay Kalakar Group offers versatile entertainment services for various events and occasions.
Experienced Artists: Featuring a team of experienced artists and performers who excel in their respective domains.
Cultural Enrichment: Specializes in cultural performances, adding depth and richness to events.
Diverse Offerings: Provides a wide range of entertainment options, including music, dance, and more.
Customized Performances: Tailors performances to suit the theme and requirements of your event.
Elevate Your Event: Elevate the entertainment factor at weddings, parties, and cultural gatherings.
Professionalism: Known for their professionalism and commitment to delivering exceptional shows.
Based in Delhi NCR: Located in Delhi NCR, they serve the local entertainment scene.
Passionate Team: A passionate and dedicated team dedicated to bringing joy to audiences.
Cultural Heritage: Preserving and promoting India's rich cultural heritage through their performances.
Aman Dance Troupe | Dance Troupe for Parties
Business City: Delhi NCR 
Aman Dance Troupe: Aman Dance Troupe, your go-to source for vibrant dance performances.
Energetic and Professional: An energetic and professional dance group specializing in diverse dance forms.
Versatile Dance Styles: Offers a wide range of dance styles, from traditional to contemporary.
Captivating Audiences: Known for captivating audiences with their dynamic and expressive performances.
Tailored Performances: Customizes performances to suit the theme and occasion of your event.
Delhi NCR's Best: Considered one of the best dance troupes in Delhi NCR.
Bringing Dance to Life: A passion for bringing the joy of dance to life in every performance.
Get in Touch With Us
Event planners in Delhi, looking to elevate your event? Secure our stage services in Delhi today and make your occasion truly unforgettable!