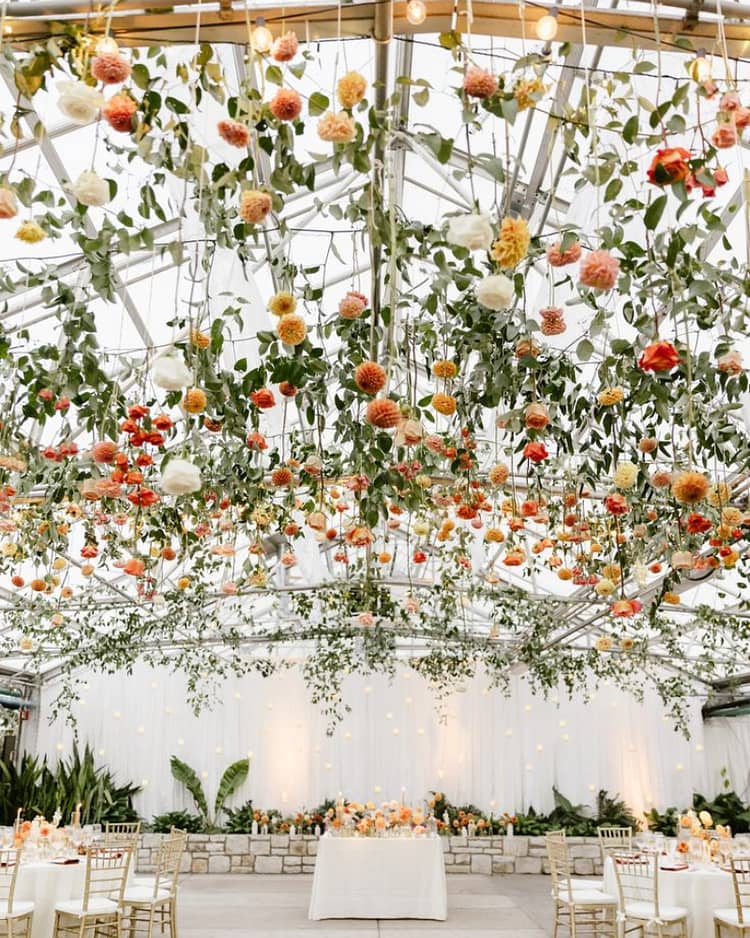 Indian weddings are known for their grandeur and festivities, and the shaadi wala ghar (wedding house) is at the center of it all. It is the place where the couple and their families come together to celebrate and host various pre-wedding ceremonies. To make this space feel even more special, here are some fun and easy wedding decor ideas that will transform your shaadi wala ghar into a celebration haven. Let's dive in!
Set the tone for the festivities by creating a vibrant entrance with wedding decor. Hang colorful torans (door hangings) or use bright and decorative rangolis (colored patterns) at the entrance of your home. It will instantly give a festive feel to your shaadi wala ghar.
 Flowers are an integral part of wedding decor. Create a floral extravaganza by adorning your home with beautiful garlands, marigold strings, and floral arrangements. You can also use flower petals to create unique patterns or designs on the floor.
Transform your shaadi wala ghar by using colorful drapes and fabrics as part of your wedding decor. Hang them from the ceilings or drape them across walls to add a touch of elegance and grandeur. You can choose fabrics in vibrant colors that match your wedding theme or go for classic gold and silver for a regal look.
Create a DIY photo booth with wedding decor that will be a hit among your guests. Set up a backdrop using colorful curtains, streamers, or even a floral wall. Add props like funky hats, quirky signage, and frames for guests to pose with. It's a fun and interactive way to capture memories.
Drape fairy lights everywhere as part of your wedding decor to create a magical ambiance. Hang them from ceilings, along staircases, or even in outdoor spaces. Fairy lights not only add a cozy glow but also create a mesmerizing ambiance.
 Create beautiful table centerpieces using DIY techniques as part of your wedding decor. Fill glass jars with water and floating candles, add colorful stones, or even flower petals for an elegant touch. You can also use mini lanterns or terrariums filled with fairy lights and succulents for a unique and modern twist.
Spice up your shaadi wala ghar by decorating the ceilings with wedding decor. Hang colorful paper lanterns, pompoms, or even DIY hanging ornaments. It will add a festive and celebratory vibe to the entire space.
 Display traditional artworks or paintings as part of your wedding decor that reflect your cultural heritage. It could be Madhubani paintings, Warli art, or any other traditional art form. Not only will it enhance the aesthetic appeal of your shaadi wala ghar, but it will also showcase your roots.
If you have a dedicated area for dancing, create a DIY dance floor with wedding decor. Use wooden pallets or interlocking floor mats to create a makeshift dance floor. Add LED strip lights or disco lights to amp up the party vibes.
Bring in a touch of luxury by hanging chandeliers in your shaadi wala ghar as part of your wedding decor. Choose chandeliers with cascading crystals for a glamorous look or go for rustic lantern-inspired ones for a vintage charm.
Add personalized elements to your wedding decor that reflect the couple's story. It could be custom-made signage with your names, the wedding date, or even a monogram. These little details make your shaadi wala ghar feel more personal and special.