With most businesses switching to online marketing, the competition is getting tougher day by day. No matter how premium your product is, if you have not registered your brand digitally, your chances of reaching out to your target audience automatically reduce as people have changed their outlook on buying products and services. Instead of flipping through magazines and newspapers, they prefer to use the Internet to search for a product or service or any relevant information about them.
So, if you want your business to grow, online marketing is the most suitable, cost-effective, and time efficient marketing strategy. But to succeed with online marketing, you need to be creative and make the best use of strategies to surpass your competitors and stand above them on search engine result pages.
Here are 5 effective ways to make the best use of online marketing:
1- Optimize Your Website: Most people consider creating a website enough to mark their presence on the internet, but if it is not optimized according to Google's standards, it will not be visible in online search results. Therefore, to mark your presence and rank higher on SERPs, you need to optimize your website not just for desktops but for other digital devices such as tablets and smartphones. Optimize URLs, content, speed, and user-friendliness with simple navigation.

2- Social Media Marketing: Another effective way to succeed with online marketing is social media marketing. In the last two years, social media users have increased by over 10% to make a total of 4.62 billion social media users at present, and the number will keep on increasing. Therefore, there are high chances that you can reach and connect with your potential customers through at least one social media platform. Another benefit of social media marketing is that you can directly connect with your targeted audience and analyse your activities to know how effective your current social media marketing strategies are.
Furthermore, using influencer marketing and collaborating with other brands also offers access to their audiences, which can help expand your audience base. Thus, create your business profiles on relevant social media platforms, optimize them, and connect with your followers through live sessions, comments, and direct messages.
3- Add Product Reviews: According to recent Google Core Updates, adding product reviews to your websites and social media profiles is important for improving SERP rankings and expanding your online presence. Furthermore, adding product reviews adds credibility and reliability to your brand.

4- Use chatbots and other marketing software : Chatbots are AI-based programmes that act as a virtual assistant for visitors to your profile. They enable you to connect with your visitors more effectively and respond to them more quickly, leaving a lasting impression on them. Additionally, there are various other software such as SAMRush, HubSpot and Thrivehive to analyse your online performance and make recommendations based on their findings to help you develop better online marketing strategies.

5- Focus on Content Marketing : Last but not least, adding relevant, informative, and engaging content to your website and social media marketing is an effective way to succeed in online marketing. Add relevant and high-volume keywords to your content to assist Google in crawling and displaying your website to users looking for related information. You can also blend written content with video content to engage and attract a larger audience.
Furthermore, to make your content reach a maximum audience and boost website traffic, share your posts on your social media profiles. 
Thus, these above mentioned ways can help you stay a step ahead of your competitors, boost website traffic, and increase sales.
If you are looking for an online marketing or social media marketing agency in Delhi-NCR, you can visit Floodlightz Media Solutions, a reliable one stop solution for all your marketing requirements.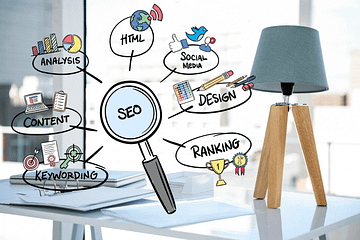 You are out of business, if you are not available on Search! Get Googled with Best SEO Services in Delhi In the
Want to elevate your brand with social engagement? Connect now with best Digital Marketing agency in Delhi NCR  In today's digital age,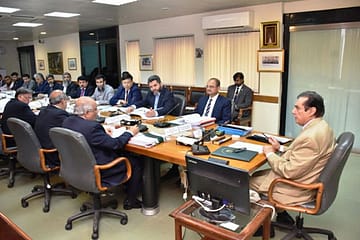 Escalating PR game of your brand by understanding targeted audience In the world of business and marketing, it's no secret that effective